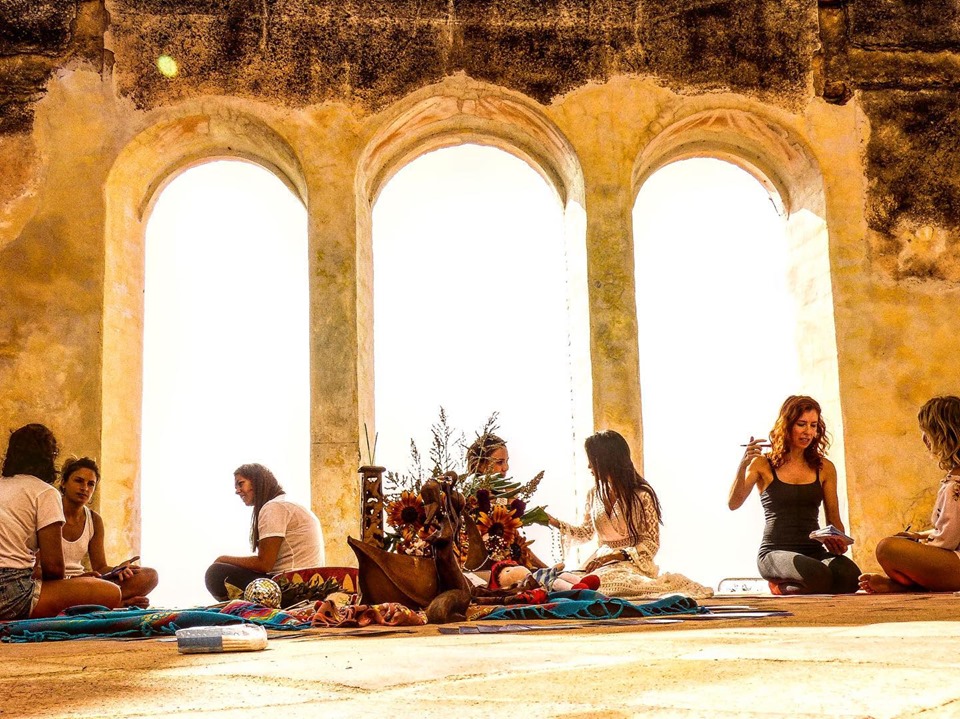 FEMENINA WORKSHOP

Conscience & Life Purpose
2020

This is a unique opportunity to give yourself the gift of a sacred space from where you can reconnect with the wisdom of your own lineage, who you really are, with group support and creating sisterhood with women from all over the world. Together we will create and maintain High Vibes and Strong Energy to be in alignment with our greatest expression of ourselves and our Life's Purpose.
Your invited to share a truly unique, healing weekend retreat to deepen your journey on the path to self-knowledge, all from the female perspective. Through Essential Movement, Dance, Guided Meditations, Gestalt Techniques and New Family Constellations, we will enjoy a journey of self-discovery and joy in an idyllic environment overlooking the Mediterranean Sea, in full contact with nature, accompanied by a healthy and balanced diet from only ecological products from the area with absolutely zero waste.
The first part of the work, we will begin from our shadows to understand our own current limitations, to learn from, to forgive and to integrate new information transcending our repetitive patterns that will transform many of our current relationships! We will learn to express, understand and use, as a catalyst, our various dense energies and emotional states such as anxiety, sadness, and anger that will serve to nourish and raise our level of consciousness in a healthy and sustainable way.
The second part of the work will focus on honest and deep empowerment, from the re-connection with our Powers through our natural born gifts, research of our European ancestral lineages. From love and respect to the Sacred Feminine in each of us, we will integrate our unique, ancestral information that we naturally posses thru different rituals, sacred arts associated with Asian and African lineages. This is beautiful work and will resonate with the ancestral information of each one of us.
The main objective of this work is the re-connection with our essence, authenticity and our personal gifts,to align with our Purpose of Life. We will work with the body in the unlocking of creative, sexual energy, for enjoyment and from our feminine essence. Planting a seed of transformation in our lives with the new Moon, which will germinate and grow.
We are creating an international networks of women enjoying, dancing and celebrating life, based on love and respect for diversity. Our union creates a very special energy that catalyzes our transformations. The energy of Venus will be there to help us strengthen our work and as we walk together in this beautiful healing process. Your presence is important.
Facilitator – Maria Pedraz with more than 11 years of experience in many different therapeutic processes, from social integration, to prisons and an extended experience in scientific research. Doctor of Psychopharmacology, Gestalt therapist (GATLA), specialist in New Family Constellations, integrates Western thought and ideas with knowledge from Native American communities, Moon Dancer and specialist working with sacred plants and medicine. Through the integration of the native cosmovision of ancestral cultures and western systematic techniques, Maria creates and holds a sacred space for personal and group research on the evolution of consciousness while reconnecting with the ancestral wisdom.
Always in collaboration with different women and the knowledge they bring. This event has been held in California, New York City, Hamburg, Barcelona, and Kyrgyzstan. All with magnificent results!
Save Your Place Here | Limited Space
Any questions, Just ask!

whatsapp +34 685 83 18 68